ALLBIRDS SHROOM, 2021

12-Week Team Project
Partner: Howard Hsu

[Storytelling. Product Design. Material Innovation. Branding.]


A Collection inspired by the BRAND. CONSUMER. SPORTS.

* This product is not an actual product of ALLBIRDS and is used,
along with any trademarks, brands of copyright materials
of ALLBIRDS for demonstration purposes only.

BRIEF: 6 Words. 1 Brand. 1 Innovative Product Line
WHAT IF YOUR SHOE GREW WITH YOU?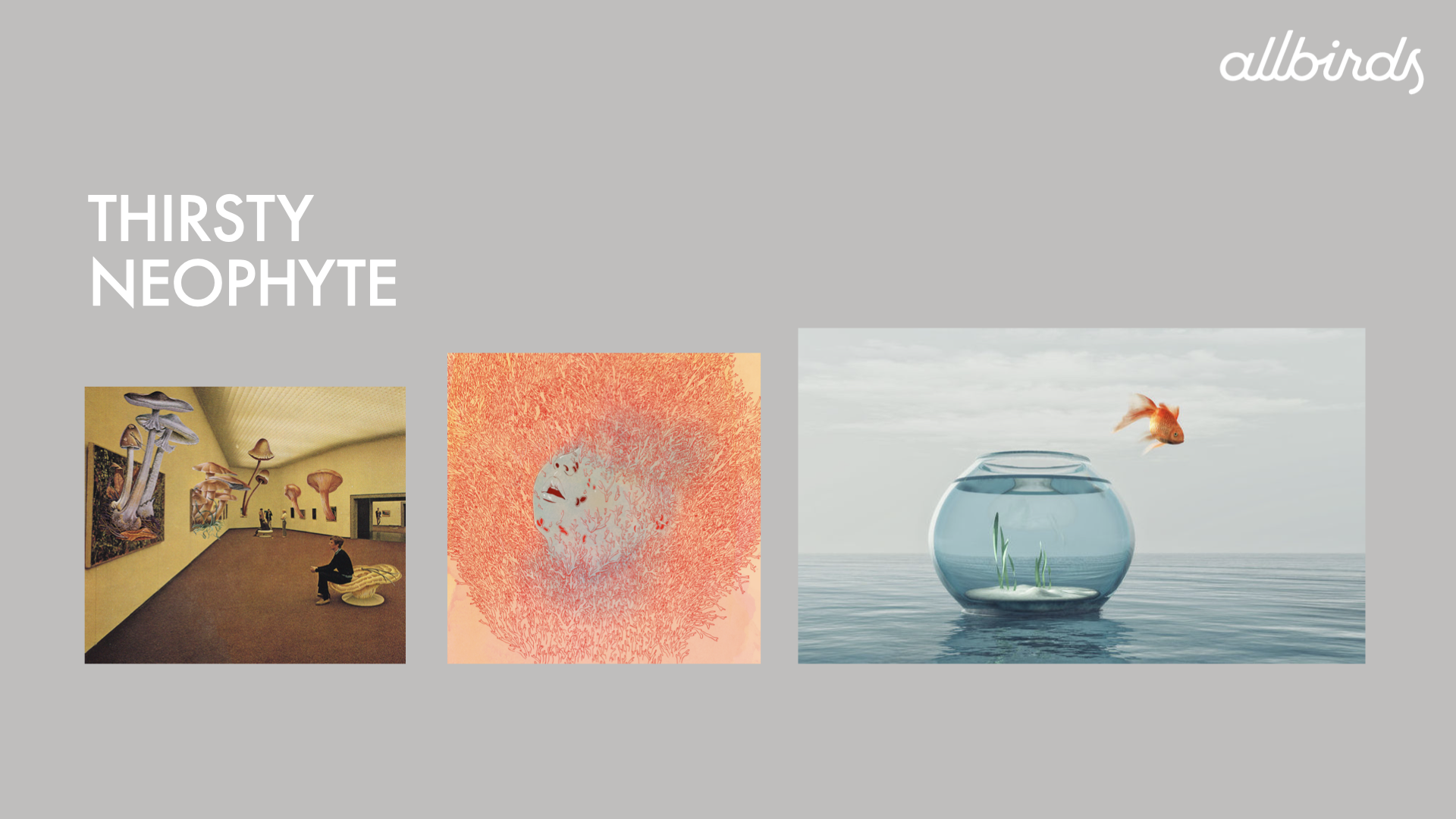 THIRSTY NEOPHYTE [CONSUMER]

The consumer. The Novice. The main character.
The desire and the willingness that starts from curiosity.
HABITUAL OBSESSIONS [SPORTS]

Running starts form a habit, becomes an addiction
and turns into an obsession. Naturally becoming a part of oneself, thus becomes a way of living.
EXQUISITE MAVERICK [BRAND]

Something delicate yet beautiful, the unique
process of being at your own pace. Staying
comfortable in being different, Allbirds.
Thus we asked this question.

We came up with a new product line through using mycelium.

We wanted infuse the and energy plate as a single unit.
Thus the more we run the more it molds to your unique foot through sweat.

With it's fast production rate we will be able to shorten the production time.